About Us
About Higgins Land Title Solutions, LLC
Higgins Land Title Solutions, LLC ("HLTS") was established in 2021 to meet the demand of real estate investor clients needing to close transactions on investment properties and foreclosure sales. Recognizing a greater need for title services in southern Indiana, the company quickly expanded to closing more traditional real estate transactions as well. Today, HLTS is a full-service escrow and title company that works with real estate agents and traditional lenders as well as investors using private loans on investment property acquisitions. The office is fully mobile and handles closings in both Kentucky and Indiana.
HLTS serves the needs of the real estate community in Southern Indiana and many parts of Kentucky.  Attorney Jerry N. Higgins is a seasoned legal professional with years of real estate litigation experience who founded HLTS in 2021 to complement his law practice and help real estate agents, buyers and sellers close transactions while avoiding the many pitfalls and traps he has seen parties fall into during his many years as a real estate lawyer.  Jenna L. Higgins (now the sole member and owner of HLTS) and her staff, continues to build the tradition of HLTS by providing personal customer service daily to agents, lenders, investors individual buyers and sellers.
About Jerry Higgins
Jerry Higgins is the founder of the Law Office of Jerry N. Higgins, PLLC, and Higgins Land Title Solutions, LLC. Jerry graduated with Honors from the University of Kentucky in 1995 and later earned his Master's degree in Social Work from the University of Louisville in 2000. In 2004, Jerry graduated from the Brandeis School of Law at the University of Louisville with a Juris Doctor law degree. He is licensed to practice law in Kentucky, Indiana, Nebraska (currently inactive), and Ohio.
While still in law school, Jerry worked as a full time law clerk for the prominent downtown Louisville law firm Pedley Zielke Gordinier & Pence, PLLC.  Upon graduation from law school, Jerry accepted an associate position with the firm for two years focusing his practice on representing real estate tax lien investors.  In 2006, Jerry founded the Law Office of Jerry Higgins, PLLC and in 2023 Jerry became a shareholder with national creditors' rights firm Carlisle, McNellie, Rini, Kramer & Ulrich Co., LPA (Carlisle Law) based in Cleveland, OH.
In January of 2023, Jerry became a shareholder with the Cleveland, OH firm Carlisle, McNellie, Rini, Kramer & Ulrich Co., LPA.  With the Carlisle Firm, Jerry manages the Indiana and Kentucky foreclosure practice groups and has been key in expanding the firm's lender services footprint to new markets.  Jerry and the Carlisle Firm are the exclusive legal resource for all HLTS' needs in regard to instrument drafting and legal matters related to closings.
Jerry is a native of Slaughters in rural western Kentucky (population 238, give or take). He has been married for 22 years to Jenna and is the proud father of two children, Camille and Sam.  Jerry is also currently a Board Member and Chairperson of the Board of the Jefferson County Public Law Library in Louisville, KY as well as a member of the Habitat for Humanity of Metro Louisville's site selection committee.
Jenna Higgins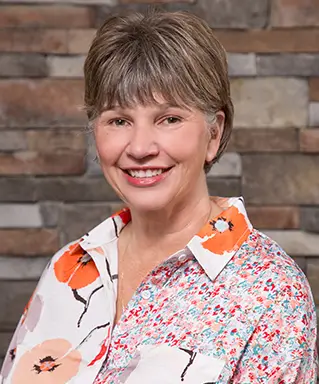 Jenna graduated from the University of Louisville with a Master of Science in Social Work as well. While she loved her job working in that field, she decided to stay at home with their two children. Once both kids were in school full time, Jenna opted to work beside Jerry at his law firm. Now she spends 100% of her time with the title company she helped build.
Catherine Knight-Kahl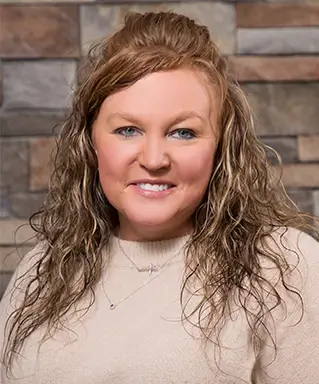 Catherine graduated from Indiana University Southeast with Bachelor of Science degrees in Criminology and Criminal Justice. She worked as paralegal for the Law Office of Jerry N. Higgins, PLLC for ten years and has transitioned with him to Carlisle, McNellie, Rini, Kramer & Ulrich Co., LPA in the same role. She became a title agent in 2021 and has been an integral part of the development of HLTS since its inception. When not working she enjoys spending time with her children and their pets.